1 How can I connect two hybrids in parallel?
For Germany two hybrids of the same size (SH5.0RT with SH5.0RT for example) can be connected in parallel (daisy chain RS485)
In short:
Single Hybrid: Energy Meter pin 24 to A1 , and 25 to B1,
Double Hybrid: Energy Meter pin 24 to Master A2 , and 25 to B2,
Slave A2B2 to Master A1B1 (A2 cable to A1, B2 to B1)
No LG battery at Master (but at Slave)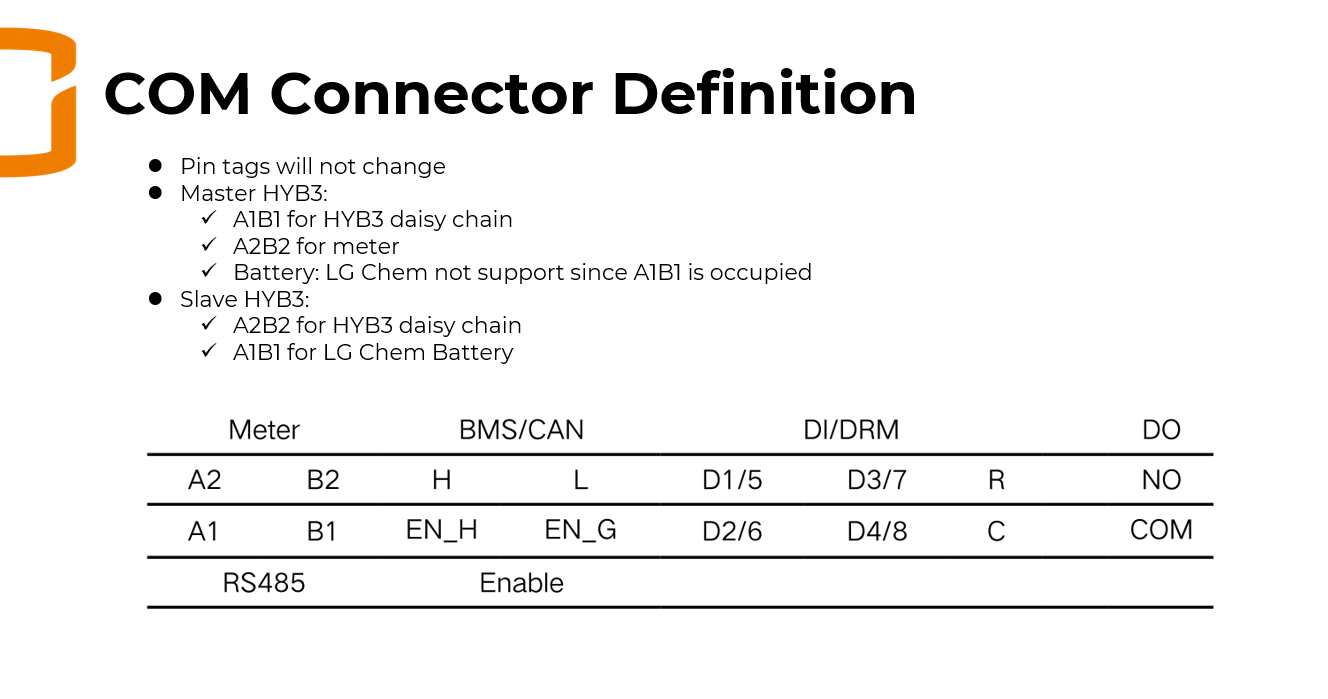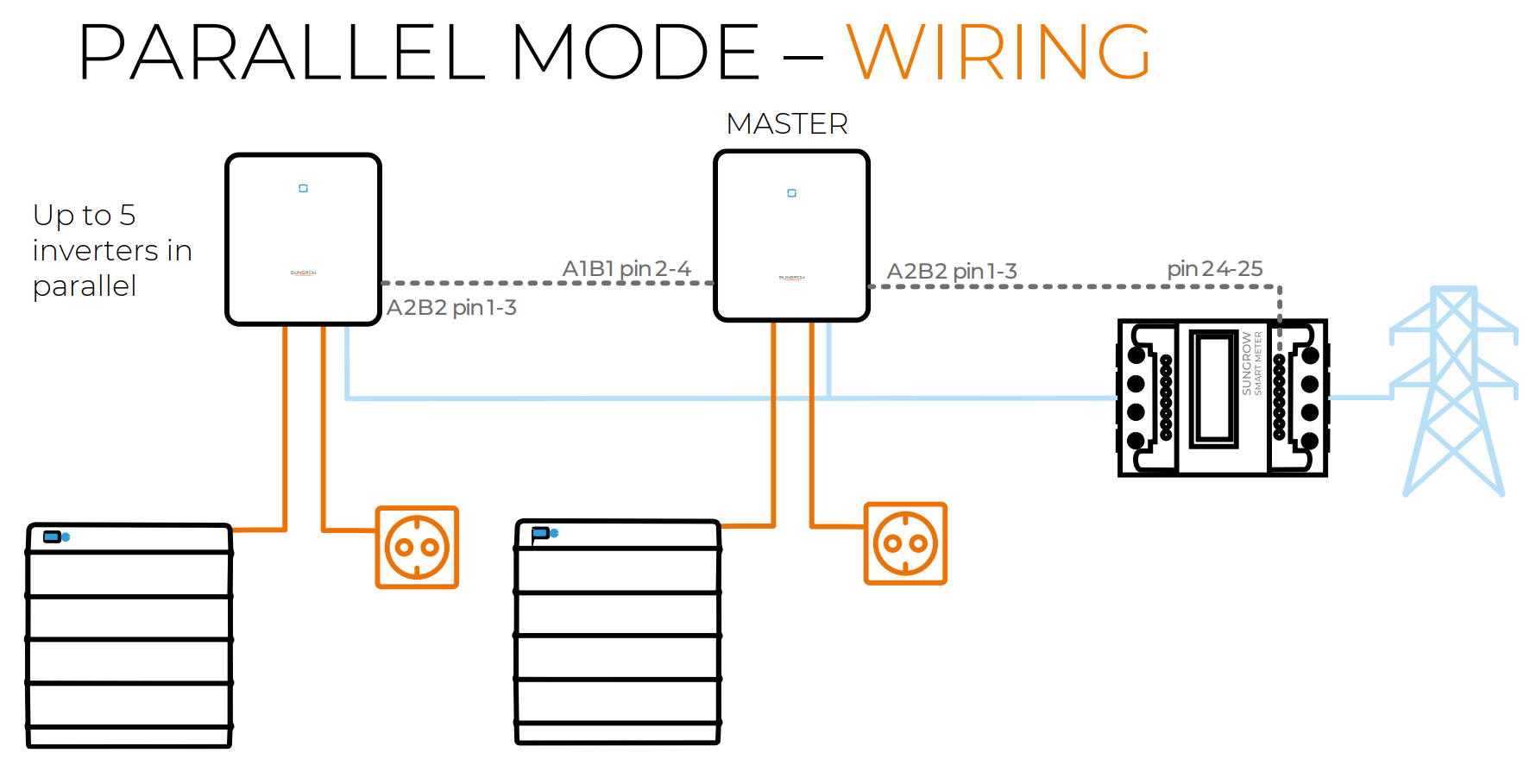 New Custom Service Portal!!!
Thank you for your inquiry!
Please note that we have already implemented the new service system, GSP, from

28.06.2021

. Please create the tickets for your service cases at
Sungrow Global Service Platform
from now on. In this GSP system, you can create the tickets by yourself by creating a new account there, and update ticket information, track tickets status, or communicate with us more easily. Your previously open tickets will still be processed in the Zoho system until they are closed.
Thank you for your cooperation!
Related Articles

Latest Firmware Hybrids Residential Inverters

For firmware update on desktop application. We reccomend to execute firmware updates on the iSolar Cloud app.

Solving "phantom inverters" trouble

Dear Distributor/ Installer/ customer, One problem that has arisen in some plants is that the Logger (1000 / 3000) keeps adding devices on its own. These devices can be phantom inverters which never display as connected because they do not exist. ...

FAQ Isolarcloud - English

Dear customer, in this document you will find the answer to the following Frequently Asked Questions: 1. Where can I register an account in iSolarCloud? 2. What are organisation codes? 3. How do I get organizational codes? 4. How do installers set up ...